we need your help
The Womanity project is a nonprofit organization producing media content and workshops around identities to shed a light on cultural and gender stereotypes and advance equality.
For the past 3 years, we've produced hundred of interviews and shared them on social media through podcasts, video series, articles and in groups. We launched our facebook Womanity Project NYC series in September 2017, we co-produced a series around motherhood. We produced our first documentary, LaLa's World, telling  the journey of LaLa Zannell, a trans woman of color and American activist and the struggles of the trans community to belong. We participated to panels and conferences around feminism, #metoo, and women's leadership. We also developed partnerships with various organizations and schools to open a conversation around identities, stereotypes and human equality.
The Womanity Project has a massive ambition, we want to create human value, connection and empowerment… and we need you.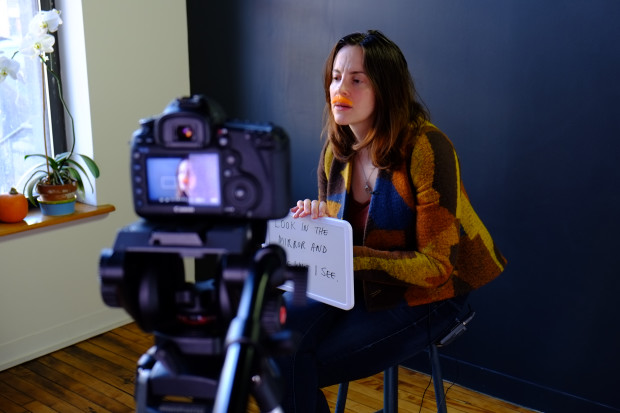 concretely, what does that mean? $20,000
We want to expand the conversation in a bigger way.  We need more people to grow the movement. We need more money. Our goal for this campaign is to raise $20,000 to start our new series around masculinity, promote our documentary LaLa's World in festivals, schools and organizations,  and to develop more workshops with adults and kids, all gender included.
The Womanity Project is not a one woman show, it is not a one gender platform, it is a celebration, a movement for all. If we can start adding questions to challenge the current 'gender narrative' we can create a culture of change. We can imagine a world in which we  say: YES, AND… instead of "I'm right, you're wrong", "I'm stronger, you're weaker", "I belong and you don't"… we are all part of something. We are Womanity.
The Womanity Project is a nonprofit and all the money we raise goes to the production of our conversations and to the building of our community.
Every voice, every dollar counts and we want you to be part of Womanity.
pledge to join Womanity
I WANT TO WATCH LALA'S STORY
I'M IN  Up to $25 
I'm an ALLY  $Up to 100 
I'm a COMMUNITY BUILDER $ Up to $1000
I'm a PRODUCER $1000 to $5,000 
I'm a SPONSOR Above $5000
I'm a MENTOR I can advise you
I'm a COLLABORATOR I can work with you
I'm a CHAMPION I can promote and open doors for you